HOVER OVER COLOUR SAMPLES TO SEE POOL COLOURS:
Mondo Grey Sparkle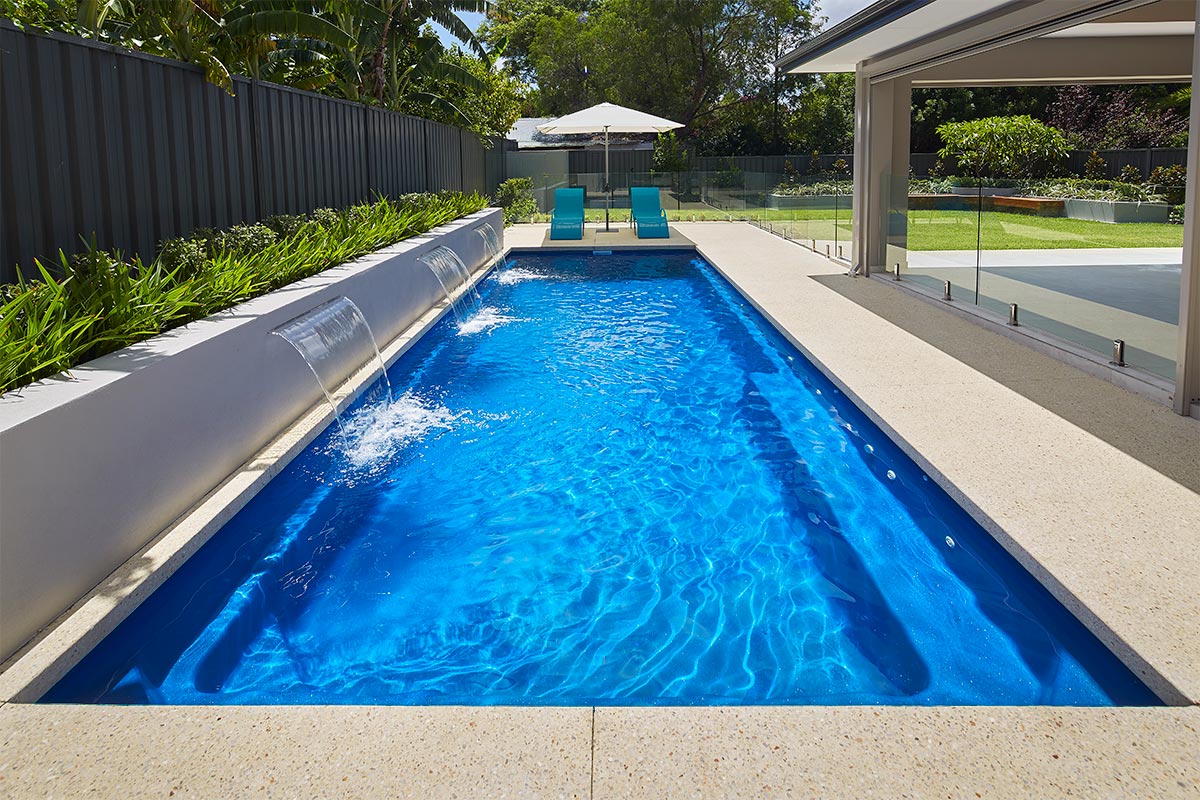 Coral Blue Sparkle
Skynight Sparkle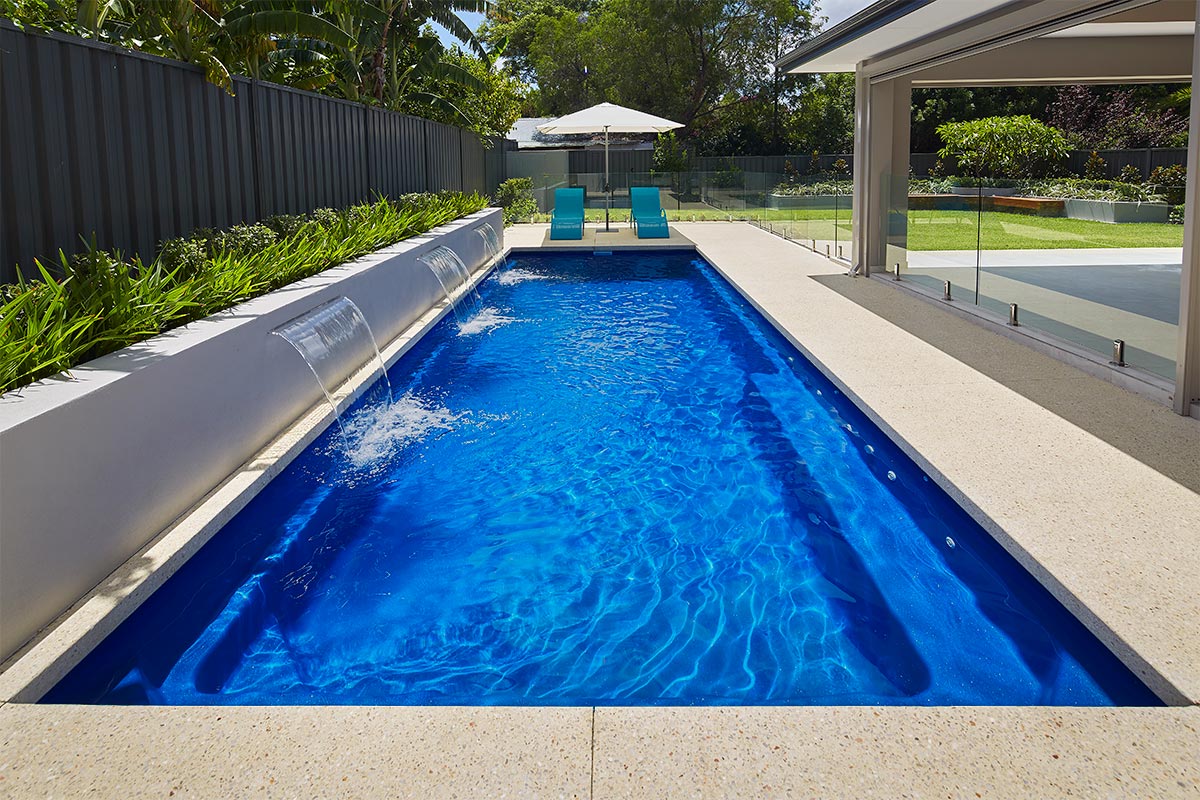 Ocean Reef Blue Sparkle
Crystal Blue Sparkle
Aqua Green Sparkle
Esperance Blue Sparkle
Ivory Sand Sparkle
Polo White Sparkle
Sapphire Blue Sparkle
Electric Grey Shimmer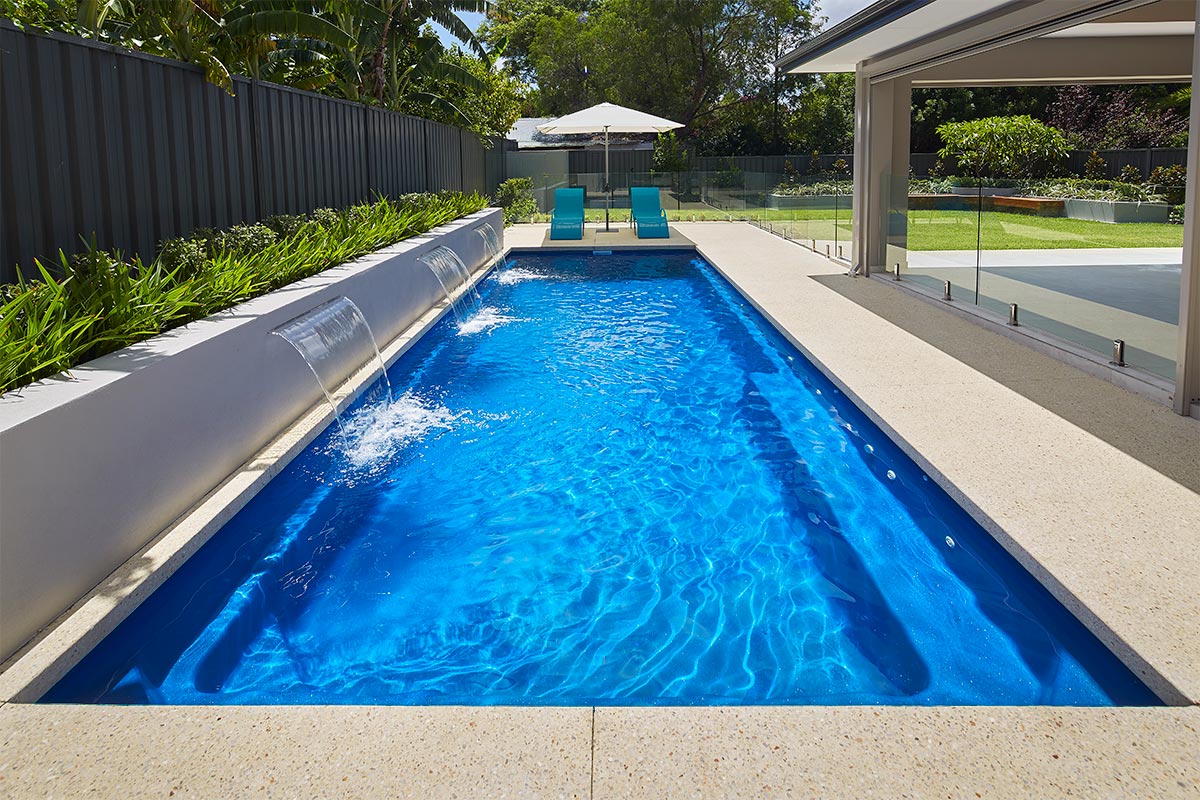 Indigo Shimmer
Midnight Shimmer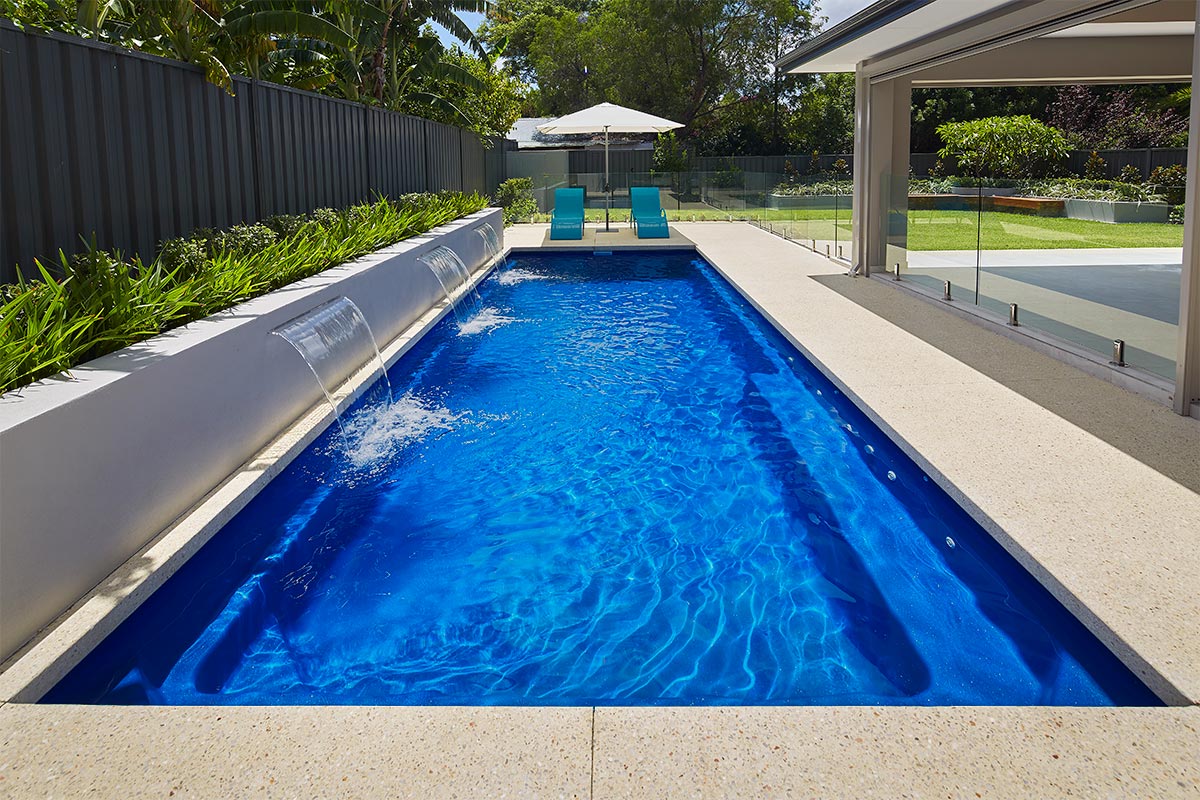 Ocean Shimmer
Pacific Shimmer
Royal Jade Shimmer
Royal Blue Shimmer
Sandstone Shimmer
Alpine White Shimmer
Sky Blue Shimmer
Please Note: Advanced Pool Colour Technology Lifetime Guarantee is an optional extra    
Gelcoat and Resin Technology
The Fibreglass Pool Company sources its Advanced Pool Colour Technology "Gelcoat" from a Global Industry leader in Gelcoat and Resin technology which has been supplying to the swimming pool industry for over 20 years. This innovative Gelcoat and Resin technology can be found in products such as cars, planes, boats, bridges and now in our very own world-class pools to ensure superior interior surface performance.
Advanced Pool Colour Technology Gelcoat: uses the best performing pigment technology currently available. At Swimming Pools Brisbane we include our Advanced Pool Colour Technology standard with all pool packages ensuring all our customers get the best pool finish available.
Advanced Pool Colour Technology Versus Standard Pool Finish
Gelcoat that is manufactured by an Internationally ISO 9001 company
Gelcoat has been designed to withstand harsh Australian weather conditions
Best Pigment technology currently available
Superior UV weathering performance
Superior Chemical resistance e.g. Chlorine and Acid found in swimming pools
Superb water resistance
Highest resistance to osmotic blistering
Tough, long-lasting and durable surface with gloss retention
Lifetime Interior surface Guarantee
Swimming Pool UV Resistant Colour Chart
Fibreglass pools have rapidly increased in Quality due to the application of advanced swimming pool technology. They offer not only a fantastic range of shapes and sizes but an equally impressive selection of stunning colours.
Fibreglass pool colours had come a long way since the early days when pools were hand made and manufactured without the assistance of any form of equipment, and now most pools come with extended structural guarantees.
Remember your pool is a great source of entertainment for family and friends so always make sure you take great care of it through a balance of chemicals thus making sure your pool looks great and feels great.
The colour range we have for the swimming pools Brisbane, comprises of 5 colours. All these colours are UV Resistant. The most popular colours are Esperance Blue Sparkle, Cyrstal Blue Sparkle and Sky Blue Sparkle, Aque Green Sparkle is also becoming more popular. The actual water colour will vary with different light levels, sunlight, shadow, shade and surface water movement.

Please Note: Advanced Pool Colour Technology Lifetime Guarantee is an optional extra
Disclaimer: While every effort has been made we cannot guarantee exact colour matches or shimmer/sparkle amounts in the swimming pools we manufacture.